Collective purchasing is rather a rare concept that most businesses are unaware of.
We've asked hundreds of business owners the simple (yet arguably one of the most important) questions;
'How do you increase your profit margins?'
The most common answers we got back were;
1. Sell more products,
2. Get better prices from their suppliers.
Selling more products is the goal that all business owners dream about. However most also know that the costs involved with this 'simple' notion can be eye watering and never ending… increase the marketing and advertising budget, hire more sales staff, hire more admin staff to process the orders, advertising in new markets, spend more on researching new products and markets (costing both time and money) – the list goes on and on.
The other idea is to get better prices from their suppliers. This 'simple' idea can sometimes take years and years of consistent orders to build a lasting relationship where the supplier will be able to reduce the prices (losing profit for themselves)
This idea can take years to come to fruition, especially if your order sizes aren't considered 'large enough' by the supplier.
This is the catch that lots of 'small businesses' and resellers often get stuck in, and means they struggle to compete with big businesses as they can't get the same good deals that suppliers often give to large businesses with large orders.
However you will be glad to know that there is a way around this – an idea that allows 'small businesses' and resellers the chance to compete on a more even playing field with the big businesses and big players..
'Collective or Group Purchasing'
This isn't a new idea, and has been used with varying degrees of success in the B2C market (Business to Consumer).
It is however, relatively new to the B2B market (Business to Business).
The general idea is this;
1. A number of small businesses (or resellers) identify a product they are all interested in purchasing, from a particular supplier.
2. The businesses all indicate how many units they are intending to purchase at this time.
3. The unit numbers are added together to give a total order size for the product.
4. The businesses together (as one) all approach the supplier with the intended order.
5. Negotiations with the supplier start.
6. The businesses are in a position of power at the negotiations table, as together they intend to make one large order (which the supplier won't want to miss out on).
7. Once the order is placed, all separate businesses pay their share of the order.
8. Once the order is received, it is sent to the separate businesses.
* The businesses win as they all receive a lower unit price than they would have normally received.
* The supplier wins as they receive one large order, rather than lots of small individual orders.
The supplier benefits from economies of scale their end, as well as with less admin and processing costs.
While this sounds great on paper, there are a few important drawbacks, or negatives, of Collective Purchasing (for the B2B market).
Where would a business or reseller even start looking to find, not only one, but a number of different businesses/resellers to collaborate together with?!
If this seemingly impossible task is met, then it would take a lot of time to decide on all the particular details of the order, and making sure that it satisfy's all participating parties.
This could prove to be a very timely process, and as the age-old proverb goes – "time is money"
Here is where Fratsy comes in.
We love the idea of small businesses and resellers, collaborating together, to level the playing field with the massive corporations.
To try and simplify this processes, collective purchasing with Fratsy goes like this;
1. The supplier (or manufacturer) posts a product on the Fratsy website – this is called a 'Campaign'
2. The supplier will choose 4 price's (all decreasing) depending on the number of units ordered.
3. The supplier will show how long this deal is available for (typically 3-4 weeks).
4. Different businesses and resellers can then purchase a desired quantity, straight through the Fratsy website.
5. Fratsy will show how many units have already been ordered, and what the current unit price is.
6. As more businesses join the order, the price will decrease as the different pricing bands are reached.
7. Once the 'Campaign' time has ended, the final order is processed and the supplier will start processing and shipping the order.
8. All participating businesses will pay their share (at the final price band reached)
So in a nut shell – Collective purchasing groups people together to benefit from economy of scale discounts by buying in bulk on the same items. Each member of the group then benefits from unbeatable prices- helping you to compete with big businesses.
Collective purchasing; AKA:
Crowd buying/ group purchasing/ Collective buying/ Group shopping/ Group buying
---
Fratsy has become a platform for a number of communities, bringing their ideas to life.
Making life easier for people that run:
Amazon FBA
Ebay Stores
Reseller stores
Privet labels

Retailer stores
Pop-ups stalls
For those of you that deserve more
-unlike big businesses-
Early adaptors can use Fratsy to achieve a competitive advantage.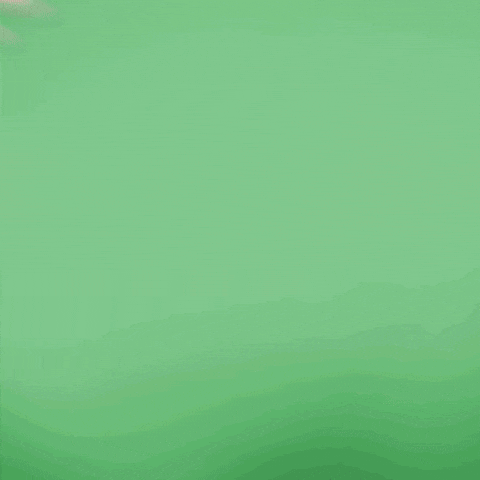 Our social marketplace is customer owned so they are buying products that they want at the best possible prices. So be vocal and our community members will show you the way to success. They will share the products on social media to increase members to join in, and communicate with you on our instant messaging system.
Our community has been trying to bring awareness to collective purchasing by creating threads and commenting on forums. See below for more info (feel free to make more and link them here):
http://www.thewholesaleforums.co.uk/threads/collective-purchasing.231146/
http://www.thewholesaleforums.co.uk/threads/have-you-tried-collective-purchasing-before.231171/