This space will highlight some knowledge on what these technical terms mean and how these can help your business thrive.
What is white labelling?
Think of it as a product that has just come off the assembly line and has yet to have its logo stamped on. Some manufacturers give permission to resellers or private labellers to label it as their own. Whether it be a heat press stamp imprinted in the leather or a tag stitched into the seam, the manufacturer can do it for you.
What is private labelling?
Private labelling companies are essentially the same as resellers but are building their own brand on product they do not manufacture themselves. Once they get brand recognition this will increase the rate of sales and enable to sell the product for more money than brandless or unrecognisable Chinese logos.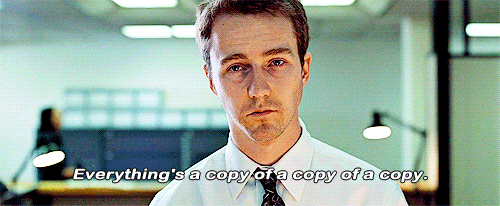 Why Private label with Fratsy?
Previously Fratsy have helped companies use this feature for sourcing logoed freebies to give out at trade shows. This is a great way to boost brand awareness by having their company name printed on stress balls. But trade show promotional product vendors, such as 4imprint require minimum order quantities, as they need to modify the products for you and calculate setup costs for adding your logo on to the product.
Fratsy recruit large orders on the same product so the manufacturers deduct a logo setup fee or reduce it depending on the amount ordered.
But we don't only source stress balls. We do speakers, trainers cosmetics and much more…
Should I become a private labeller and build my brand?
Consumers prefer to buy from branded products either for the cool factor or the quality factored.
Some Amazon resellers, with their own company name, feature their name in the product title, for example the Akalade genuine leather phone case, sold by Akalade.
There are others selling the exact same phone case but with different SKUs and product names, which means you don't have to share the amazon buy box and compete with competitor prices.
Sharing the amazon buy box does have its benefits, like product reviews from other people that have sold the same item. So, make sure your brand is better than the unbranded version by building your own reviews, advertising and even building a story for your brand, believe me, it will pay off in the long run.
Where to source white label products from?
Fratsy is great for private labelling companies or people wanting to test the method, as our service provides bespoke logo capabilities for each participant in the group buy. This mean not only do you get to take advantage of joining a wholesale purchase of a trending product and reaching discounted prices, you also get to get your logo on the products you buy. Fratsy do not have an MOQ but the manufacturer may require a small fee to add your logo on the product on small orders.
have you a product you want to white label in mind, but its not on the Fratsy website?
Request it to go on the website for free, and recruit others to join your purchase to reduce the price. Only you will receive the products with your logo on. The other people in the group buy will either be selling it brandless or with their own brand.
These group buys are repeat orders, so if your stock runs empty, you can increase your order on the next group buy.
Feel free to comment on this blog for any further questions or browse through the Fratsy product catalogue to find trending brandable products to resell as your own.